Ladies and gentlemen, we proudly present 2016's AVN Award winner for Best New Starlet…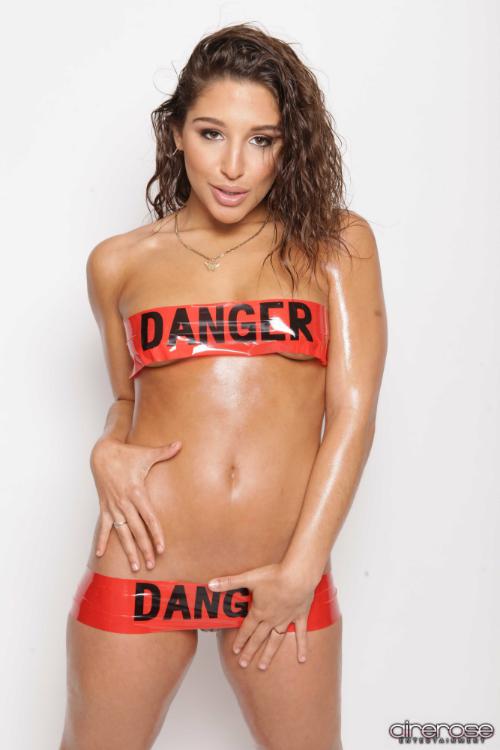 This 20 yearold Miami born sexpot surprised no one when she took the stage at the 2016 AVN Awards to accept the trophy for Best New Starlet (and the Fans' Choice Award for Hottest Newcomer!) In 2015, Abella proved again and again that she can deliver the goods, starring in dozens of blisteringly hot scenes spanning several genres. She has the beauty, brains, body, talent, and sexual charisma to charm any viewer, and her unrelenting work ethic shot her to the top of the game in short order. Not only did she dominate the industry in 2015, she also became a Spiegler Girl, the Airerose Brand Ambassador, and starred in her own showcase film. This social media star is also constantly interacting with fans and industry insiders alike, showing that she's not just in it for the money. Abella is a star in the truest sense of the word, and she earned every accolade that came her way this year.
Without further ado, we present our exclusive interview with Abella Danger!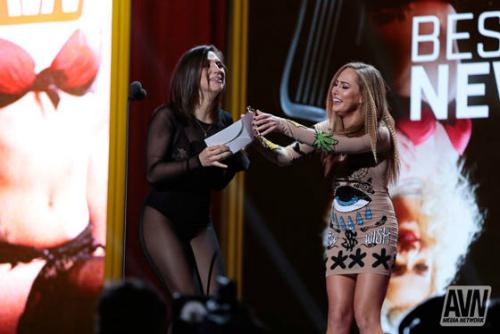 Hot Movies: First of all, congratulations! You were everywhere this year and it's great to see your hard work pay off. How are you feeling?
Abella Danger: I feel like I'm on top of the world, I just only want to keep growing & getting better. This is just the beginning.
HM: Did you go in expecting to win Best New Starlet or were you surprised when your name was called?
AD: I wanted it so badly. I knew I had a really good shot, but there was good competition so I couldn't be too sure.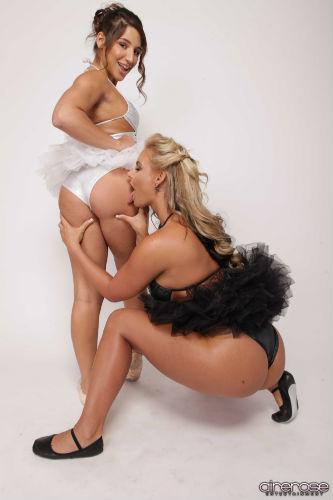 HM: You've cited last year's winner Carter Cruise, as well as industry vets Phoenix Marie and Nikki Benz, as role models. What do you think was the best advice they gave you? Was there anyone else who helped you on your journey?
AD: Well, I mean the best advice they all gave me was to try my best. They didn't just say that, they lead by example. Those ladies kill the game.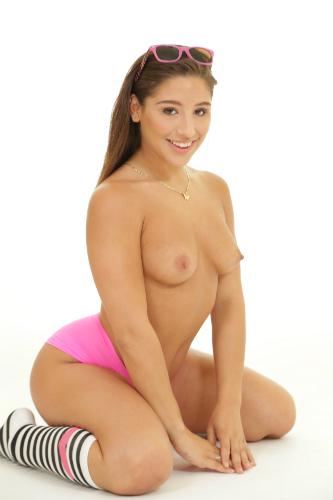 HM: You had a crazy eventful 2015. What scenes or movies do you look back on as being your best work?
AD: Well, first & foremost my All Access Abella Danger showcase, Wet Asses 5 with Manuel Ferrara for Jules Jordan. Anal Workout 3 for Elegant Angel with James Deen. Also so many Evil Angel scenes I can't begin to name all.
HM: You also won Fans' Choice for Hottest Newcomer; do you have anything that you want to say to your fans who voted for you?
AD: Well, first off, I think it's so freaking epic that not only the panel and voters loved me, but so did all the fans in adult! I just want to thank them all for believing in me and for their endless loyalty.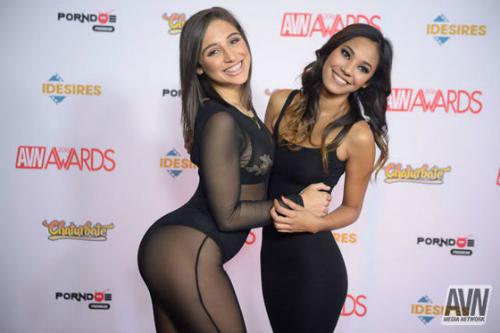 HM: Who was your date to the awards? She's a babe from babeland!
AD: Hahahaha, that is my really close friend, Jennifer Lay. I've known her since I was 12 years old. I wanted someone close to home there with me.
HM: According to Twitter, your Spiegler Sisters helped out with your red carpet outfit. Care to elaborate?
AD: Well, my dress I originally got for the awards didn't fit! I had no idea what I was gonna do. Being a lazy tomboy, I didn't bring other options. If it wasn't for my sisters Maddy & Luna, I would've gone on stage in a t-shirt & Uggs.
HM: What's next for you in 2016? What are your long term goals in the industry?
AD: Well. I have a list of goals, including certain noms & certain movies I want to be in. But I'll keep those to myself for now if that's OK.
HM: What do you get up to when you're not performing? What makes you tick?
AD: Dance, dancing makes me express my emotions without words, it's an art I keep private and I do it just for myself. I don't gain anything except peace.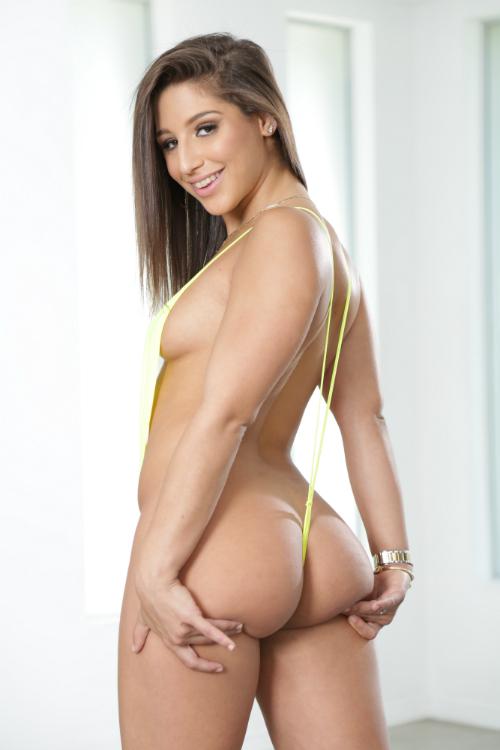 HM: Everyone in the office wants me to ask about your booty. Obviously you're genetically blessed, but how do you get dat ass to stay so big and the rest of you so trim? What's your workout routine like?
AD: Honestly it's just a mixture of not eating like a total fat ass, working out occasionally, and dance has lots of cardio. Sorry, but no secret to my #DangerAss.
HM: You deep throated your trophy in the winners' circle. Has it been in any other holes?
AD: Not yet, I haven't gotten mine to keep but when I do, I just might experiment a bit. Haha.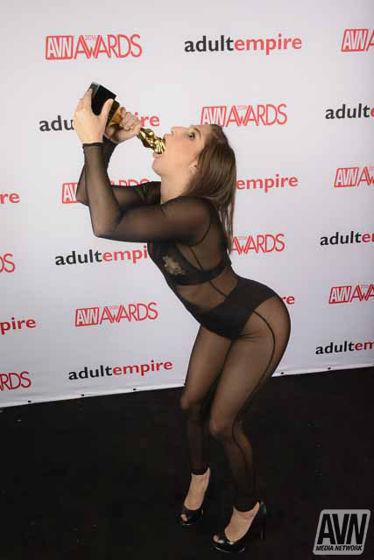 HM: Do you have any sexual fantasies that you haven't gotten to live out on camera yet?
AD: Of course! But I will eventually. I can't wait to get DP'ed. I can't wait to try everything, but this DP I can sense it's coming.
HM: What's your favorite thing to put in your butt?
AD: PENIS.
HM: What makes you feel sexiest?
AD: When my body is prime, flat tummy, firm booty. When a man looks at me just dying to finally get his hands on me.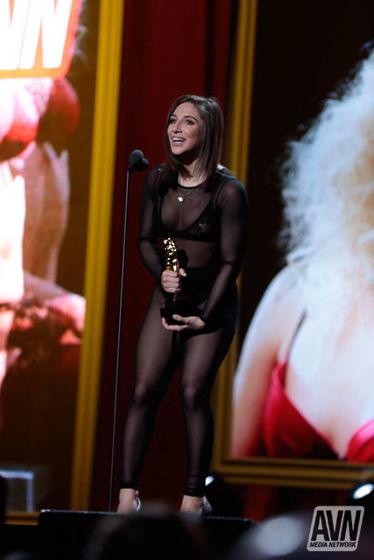 HM: If you could fuck a fictional character, who would it be?
AD: Hmmm, I don't know. Maybe Vinny from the Jersey shore. I mean, reality television isn't real, is it? Haha.
HM: What's your biggest turn on?
AD: Soft, wet, lips drenched in pheromones.
HM: If you could fuck any of the current presidential nominees, who would it be?
AD: Donald Trump.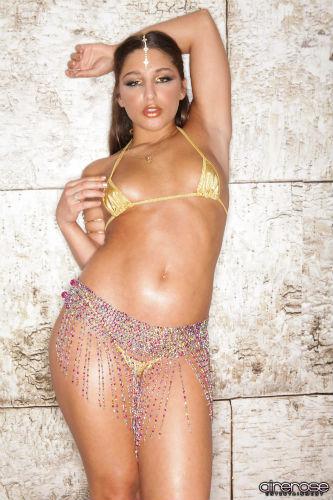 HM: What's your favorite vape flavor?
AD: Eclipse! It's a Vanilla blend.
HM: What's the best way for your fans to support you?
AD: By paying for my porn, or porn in general!
HM: Any last words?
AD: I love my industry and I love HotMovies!
Congratulations Abella Danger! You can watch all of her movies here on HotMovies.com!
---
Judy Hologram wishes her booty was half as epic as Abella Danger's. You can follow her on Twitter @JudyHologram and the rest of us @HotMovies!