Today is National Gorgeous Grandma Day, a day set aside in which we're meant to celebrate and remember all of the beautiful, hard-working, influential, and inspirational grandmothers in the world.
While we may never forget these amazing 55+ women, what most do forget, however, is that grandmothers are people too – with the same wants, needs, desires, and well, urges, as the rest of us! And as porn inevitably has more than a little something for everyone, there is, of course, an entire genre of porn dedicated to these "women of a certain age."
So if you like your ladies with a little experience under her belt, be sure to check out the HotMovies.com list of the hottest "GILFs" in the business!
GRANNY…WHAT BIG EYES YOU HAVE!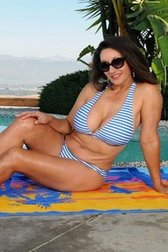 At the age of 56, Persia Monir has been performing in the adult industry for 16 years, starting at an age when most starlets that age have already retired. Starring in titles like Hairy Grannies Love Black Cock and 10 Worldwide Grannies, Monir shows the younger generation of starlets exactly how it's done.
GRANNY…WHAT BIG TITS YOU HAVE!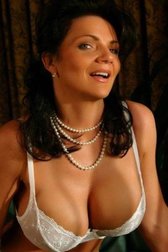 Before she began appearing in XXX movies, Deauxma worked in advertising and merchandising products; it wasn't until she was 44 years old that she entered the adult entertainment industry. She started modeling, eventually performing in films after her husband suggested it for extra money and has since performed in more than hundreds of titles, including Seducing Grandma, Old Nasty Grandmas 5, Grandmas Big Boob Adventures. Known for her ability to squirt like a faucet and tits galore, Deauxma's got Granny Game for days and days!
GRANNY…WHAT A BIG MOUTH YOU HAVE!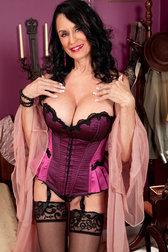 According to Daniel's website, she's "18 years old with 42 years of experience! …I am considered to be one of the hottest, sexiest MILF'S for all you boys who love the older mature women…And while I'm mature I've also been told that I've kept a lot of the 'girl' in me; I'm very young at heart and definitely know how to have fun and love to laugh."
She goes on to explain, "I started doing porn in 2009. It has always been a secret desire of mine to be an adult porn star." And now she has the titles under her belt to prove it, with Horny Grannies Love to Fuck 8 and Fuckin' Old Ladies!
GRANNY…WHAT A BIG BUTT YOU HAVE!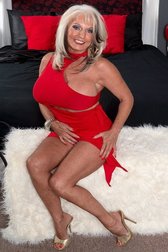 At the age of 61, Sally D'Angelo was recently selected as Cover Girl for 60-Plus MILFS Magazine thanks to prolific career and a beauty that has aged like a fine wine! According to an interview D'Angelo gave to the Kernel, she got her start in the business, "many, many years ago (25 or more maybe). I was at a lifestyle/swinger convention in Vegas and as I was going through the convention center I was stopped by none other than Nina Hartley. She was chit chatting with some other girls and she said to me, 'You have what it takes to make it in the porn business' (and she was a mega star at that time). And with my Dolly Parton personality, I can talk to anyone so I stopped and thanked her." She eventually took the advice after her husband retired from his profile job, and she went on to film titles such as Filling Grandma Full of Cock, and Granny Seduces Her Grandson's Buddy proving Nina Hartley right!
GRANNY…WHAT A HOT PUSSY YOU HAVE!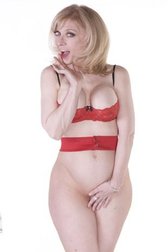 Our final GILF is the Queen of all GILFs -the beautiful and talented Nina Hartley. Having worked in the industry for more than 3 decades, Hartley has proven she has timeless beauty that transcends age. Men of all demographics flock to golden granny, and her work in titles like Nasty Grannies and the Nina Hartley's Guide To series shows why!
---
Want to stay up to date on the latest adult movie news, the hottest new titles and what's trending in the industry? Follow us on Twitter @HotMovies!